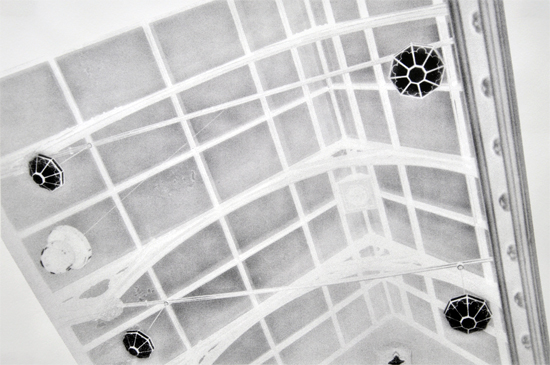 STAR CHARTS
Risograph prints and poster book (edition of 90)
Installation for The Long Cloud of Witnesses Exhibition, Heath Street Baptist Church, London.
Black and white photographs of the church ceiling are printed in negative to resemble star charts. The grid of exposed rafters map out the 'aerial' space; suspended glass lanterns create constellatory patterns.
Presented on the west-facing balcony wall as a collection of study notes or plans and as a five-page Risograph posterbook, the work explores the architecture of the space - the tendency of ecclesiastical design to lead the eye upwards - as well as relationships between scientific and theistic cosmologies.