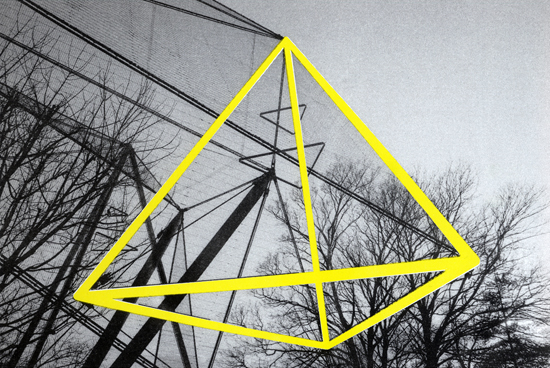 1964 SERIES
Risograph, screen and digital prints from 35mm black and white film
"All corners of a hexagon are obtuse as in a honeycomb. Therefore a pattern more natural to human movement is the result. Interiors have more reflex. Therefore more repose."
**Frank Lloyd Wright, Architectural Record, July 1938
Documenting incidences of non-orthogonal structures in post-war city architectures, including: Salmon Lane Mission, Limehouse (1964); Mayfield House, Bethnal Green (1964); St Paul's Bow Common (1960); Snowdon Aviary, London Zoo (1962-4); and Smithfield Poultry Market (1963). Part of an ongoing body of work concerned with the framing of landscape by/within manmade geometries; and the architectonic and symbolic associations of beehives and the honeycomb.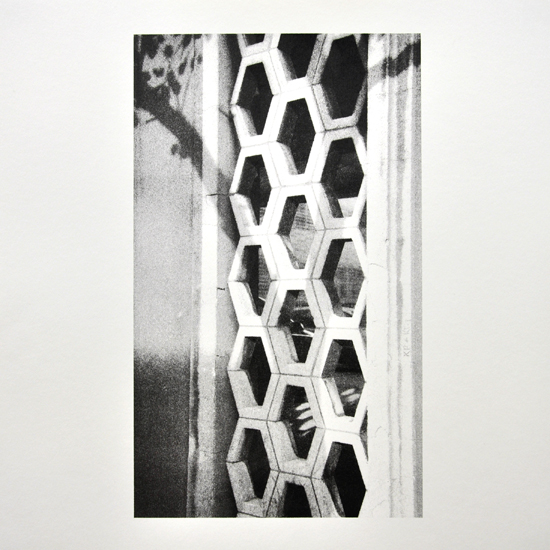 "The aviary looks almost weightless – like a bird. Its frame was pioneering in that it made use of aluminium, and in that it was an example of a kind of engineering that uses tension to support its structure. A giant net skin is wrapped around a skeleton of poles – paired diagonal legs at either end, each lined to a three-sided pyramid or tetrahedron – which is held in position only by cables."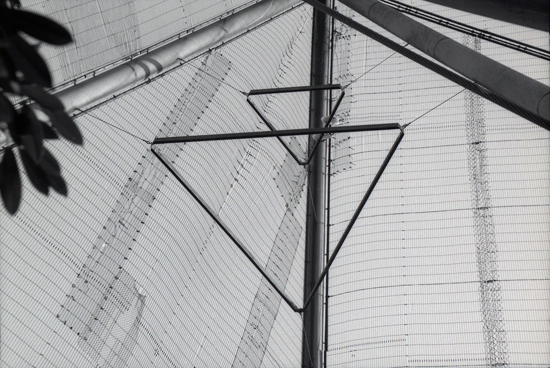 "From the very top of a cupola greater in size than that in St Peter's in Rome right down to the ground, enormous walls of wax, vertical, double and parallel descend; enormous geometrical constructions suspended in the darkness and emptiness..."
**Ramírez, The Beehive Metaphor quotes Maurice Maeterlinck, The Life of the Bee (1901)