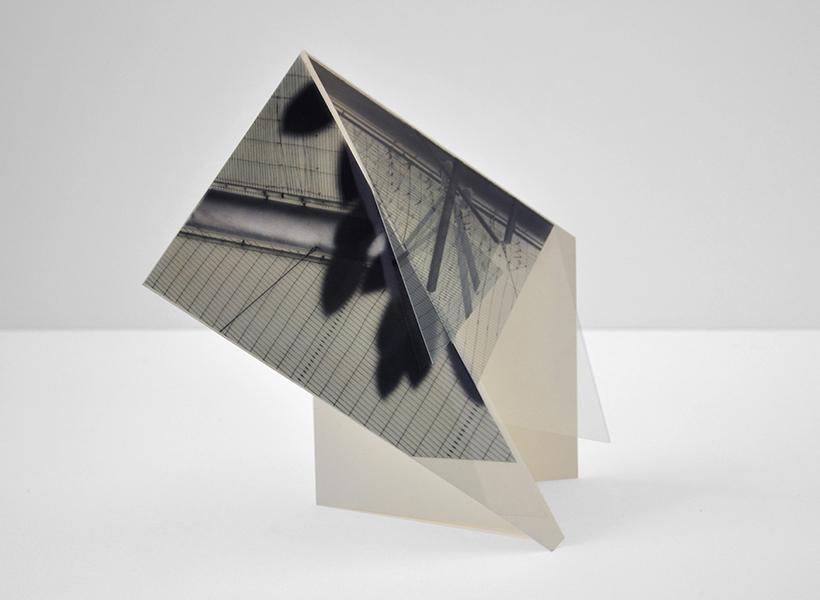 Less a building: Interactions with the London Zoo Aviary
●
An artist's book by Michaela Nettell with: Marcela Aragüez, Tim Dee, Polly Gould, Phillip Hall-Patch, Alex Hartley, Julie F Hill, Owen Hopkins, Helen Jukes, Milena Michalski, Colin Priest, Ana Ruepp, Hadas Steiner, Karolina Szynalska and Matthew Turner
Publishing partner:
Passen-gers
| Designer:
Marit Münzberg
"The aviary was less a building in the conventional sense than a set of spatial possibilities created by an inherently flexible structural system."
– Owen Hopkins, 2016
'Less a building' is a publication documenting a series of interactions with the London Zoo Aviary by an international group of artists and writers. Coinciding with a major refurbishment of the Grade II* listed site, the work celebrates the aviary's dynamic crystalline structure, its particular architectural atmosphere, and its role as a catalyst for experimental thinking and making.
Designed by Cedric Price, Lord Snowdon and Frank Newby in the 1960s, the landmark Aviary is known for its pioneering tensile structure, its immersive and sensory qualities and its architectural paradoxes of permanence/plasticity, transparency/opacity and openness/enclosure. My project takes the hiatus of its redevelopment as an opportunity to look at the space anew and publish an original, artist-led enquiry that broadens the scope of existing literature on the aviary. The publication brings together 10 site-responsive artworks and texts alongside an in-depth roundtable between 6 architects/academics; and documents from the Cedric Price and London Zoo archives. Posing questions around cultivated habitats and curated landscapes, and asking what the aviary has come to represent in architectural, zoological and post-human terms, the project proposes a set of new, interconnecting and open-ended readings of an important piece of 20th century design to mark this pivotal moment in its history.